What is a HomeBuyer Report?
The HomeBuyer Report (HBR) is an up-to-date version of the previous Home Buyers Survey & Valuation.The RICS HomeBuyer Report, a type of property survey recommended for home buyers, replaced the Home Buyer Survey & Valuation in March 2010, having run alongside it from July 2009.
What is included in a HomeBuyer Report?
The HomeBuyer Report includes details of:
A current valuation of the property as for the open market (optional as of Autumn 2016).
Background information on the property and location.
An estimate for the cost of re-building the property for insurance purpose.
An assessment of any damp-proofing, drainage or insulation in the building. Drains are not tested.
Condition of the building's timbers and checking woodworm or rot.
Damp test results taken from the walls.
Details of urgent problems which should receive specialist attention before signing a contract.
Details of major faults in easy to get to parts of the property that may affect its value.


What is the cost of a HomeBuyer report?

Costs typically start from £300 depending on the size of the property.It's very extensive and in some circumstances worth the extra money but it does not usually include a valuation. Although this survey can't look under floorboards or behind walls it should include the surveyor's opinion on the potential for hidden defects in this area.
What is included in a HomeBuyer's Survey?
A HomeBuyer is a Report with survey and valuation: Includes all the features of the RICS Condition Report, plus a market valuation and insurance rebuild costs. It also includes advice on defects that may affect the value of the property.
What is structural inspection?
A structural – or engineering – inspection is above all, an opinion as to the structural condition and integrity of the building or home. The purpose of a structural inspection is to provide advice to a potential purchaser or interested party on the condition of the structure of the property. A benefit to getting a structural inspection as opposed to a full pre-purchase inspection is mainly cost.
What is the cost of structural inspection?
As each survey is customised to the individual property being surveyed, fees can vary depending on the property. You can usually expect the house survey costs for a full Structural Survey to be in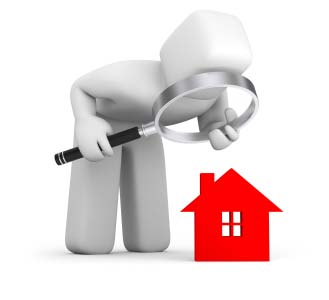 the region of £500 to £1,500